People may frequently come across dozens of Excel files that all include the same type of information, such as name, email, and address, but do so in different columns throughout the files.
Is there a method to extract the same type of column data from different spreadsheets and combine them into one Excel worksheet when performing data aggregation or merging?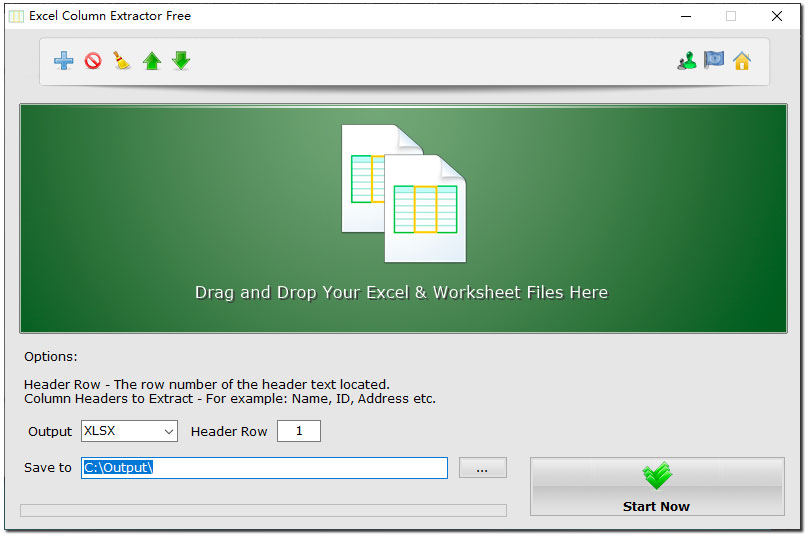 Excel Column Extractor is a Windows Excel spreadsheet data extraction and merging programme that can extract all the data from one or more columns from several Excel files at once and then combine them into a single Excel worksheet. Depending on the content of the extraction you require, you can specify the column headers to be extracted as well as the row number where the column headers are situated (often the first row).
The ability to extract all the data from all the uploaded files and then combine them into a single spreadsheet is another feature of Excel Column Extractor. The programme will quickly combine them into one if you simply leave the column headings empty and press start.
Features of Excel Column Extractor
Extract specified columns data from multiple Excel spreadsheets and combine them into one single worksheet

Combine all the data of multiple Excel worksheets into one sheet

Set column headers in rows

Customize the file extraction sequence

Supports XLSX, XLS, ODS, CSV, XML and more spreadsheet formats

Multilingual
----------------------------------------------------------------
Type: Free
Size: 56 MB
OS: Windows XP(SP3) / Vista / Win 7 /Win 8 / Win 10 / Win 11 or later (32/64 bit) & Windows Servers
Merging Format: XLSX, XLS, ODS, CSV, XML