It can be a nuisance to manually try to put all the photographs together when individuals need to print several images on one sheet of paper. For individuals who need to print several photographs on a single sheet of paper, Batch Image Combiner is a quick and effective Windows utility.
Users can save time and effort by avoiding the headache of manually resizing and arranging images with the use of the application, which quickly stitches several images into one image. Users of Batch Image Combiner can quickly and automatically combine several images into a single image.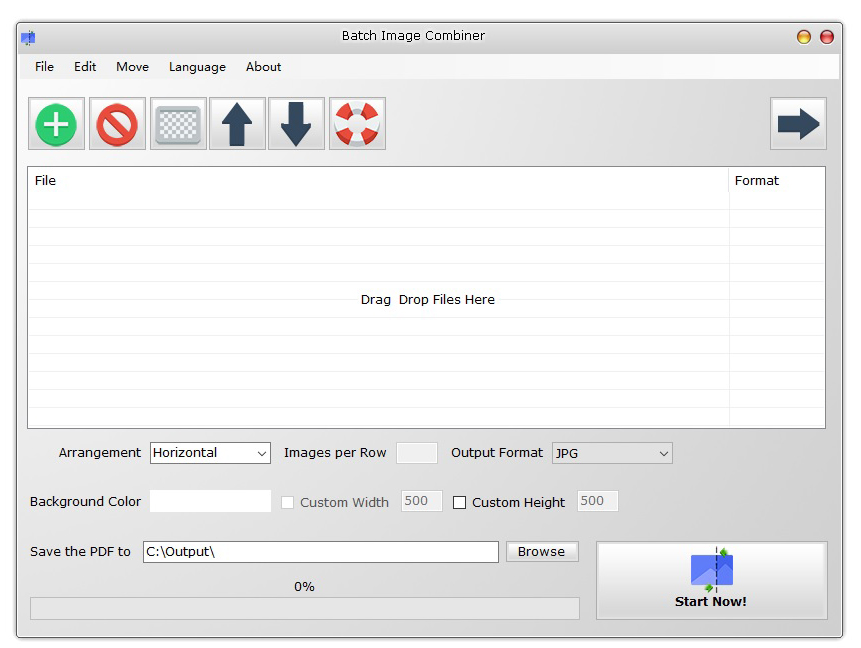 The application offers numerous customization possibilities for the merger. Users can vary the output format, the output arrangement, the number of photographs per row, the background color, and even the image size.
Users may input images, rearrange them, and then unite them to create a single, huge image with Batch Image Combiner's simple user interface. They can even decide whether to combine more photographs vertically or horizontally to quickly and easily construct the ideal design.
Highlights of Batch Image Combiner:
Join and Stitch Multiple Images into One Image
Combine Images Horizontally or Vertically
Customize How Many Images per Row
Customize the Background Color
Customize the Image Size
Support PNG and JPG Formats Output
Extremely Fast
Portable ZIP Version is Available
Multilingual
Privacy Safe, Work Offline

Languages supported:


English, French, German, Dutch, Arabic, Chinese, Czech, Danish, Greek, Spanish, Finnish, Hungarian, Italian, Japanese, Korean, Dutch, Portuguese.
Download Link -