Many times, people discover that some PDF documents contain incorrect content that needs to be deleted or sensitive text that shouldn't be visible in their everyday job. Since PDF is essentially a printed document format, erasing these incorrect or sensitive texts from each individual PDF document might be exceedingly time-consuming and difficult.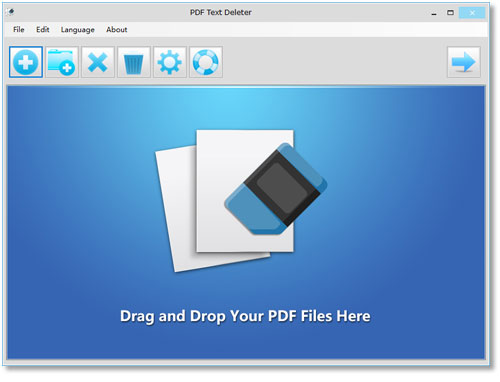 With the help of the Windows PDF tool PDF Text Deleter, users can quickly and effortlessly remove all text from multiple PDF files. In addition to allowing users to specify multiple texts or words to be removed at once for multiple PDFs to perform double batch text deletion, PDF Text Deleter also allows users to set multiple texts or words to be removed from numerous
PDF files
in bulk. The page range option allows users to erase the text on a certain number of pages.

Users of PDF Text Deleter have the option of setting the number of spaces to be added to the empty space left by the removed text in addition to the standard text deletion option.
Delete Text in Multiple PDFs
Delete Multiple Texts at Once
Permanently Delete PDF Text
Keep the Original PDF Layout
Support Protected PDFs
Customize Page Range
Match Case Option
Fill Blanks in Spaces